There are millions of guests who stay in Airbnbs or vacation rentals every year. As a host, it's important to offer basic Airbnb safety essentials in your vacation rental.
What are Airbnb Safety Essentials for Vacation Rentals?
The best Airbnb safety essential start with the guest welcome book containing local emergency contacts. Then smoke & carbon monoxide detectors, fire extinguisher, first aid kit, door & window locks, security camera.
General Interior Safety Essentials
Smoke and Carbon Monoxide Detectors
An Airbnb smoke detector is a device that senses fire inside a room. Every short-term rental must have a smoke alarm since they produce an audible alarm that can save lives.
Hosts are advised to install smoke detectors in open spaces and far from covers such as curtains or furniture.
All Airbnb Carbon Monoxide detectors are effective in preventing CO poisoning. CO gas is a simple molecule made of one part carbon and one part oxygen. Carbon monoxide comes when carbon fuel materials like wood, coal, gasoline, propane, natural gas, and oil that failed to burn completely.
A space with confined spaces like the basement, kitchen and bedroom, should be equipped with a carbon monoxide detector because carbon monoxide is hazardous.
Airbnb Smoke Detectors
This dual Airbnb Smoke Detector and Carbon Monoxide detector provides dual coverage for both smoke and carbon monoxide.
This detector is also 'First Alert Powered' alarm and is a great option for non-hardwired detectors.
---
Fire extinguisher
Airbnb Fire extinguishers are a critical part of any safety inspection checklist for all Airbnb and vacation rental hosts. They are a portable devices that discharge jets of foam, gas and other materials to put out fires.
Place the fire extinguisher in an easy to reach places such as the kitchen, hallway and BBQ areas. Don't remove the instructions on how to use the first extinguisher from the labels when placing these around the house.
Airbnb Fire Extinguisher
Airbnb fire extinguishers are fire extinguishers for the purpose of protecting a vacation rental property and its guests and to pass local inspections.
---
Our Top Fire Extinguisher For Kitchens:
First Alert Kitchen5 Fire Extinguisher fire extinguisher is perfect for kitchen use. It has sodium bicarbonate to fight the fire from flammable liquid and electrical fires.
First aid kit
There are many Airbnb first aid kits out there and ways to build them. Depending on where your house is located and what your guests are there to do, you may want to have a larger or smaller kit.
Larger First Aid kits. For homes in the mountains where guests are likely to do trail running, hiking, rafting and other outdoor activities, it makes to have a larger kit like this one from 24/7 First Aid, 336 Piece First Aid Kit in Plastic Case or from First Aid Only, 298 Piece All-Purpose First Aid Emergency Kit
Simple First Aid Kits. Don't have a home in a remote area, then a simple first aid kit like these can be purchased at Walgreens or CVS like this from First Aid Only 57 Piece 10 Person First Aid Kit (6060).
A good rule of thumb, but at least two first aid kits if your vacation rental can accommodate up to 4 guests.
Related: Get Your Vacation Rental Safe for Guests & Safety Essentials
Kitchen Safety Essentials
Cabinet locks
For guest safety, reachable cabinets especially with kitchen utensils such as knives should have locks. These cabinets should only be accessible by adults for cooking. The brand Baby Proofing Cabinet Latch Locks are easy for adults to open but secure for kids.
Wall Plugs Covers
Create a kid-friendly space providing a safe environment for them to play. Wall plugs cover could save you from headaches due to electric incidents. These plug protectors from Safety First are less than $5!
Related: Why vacation rental hosts need wall outlet covers and the top 10 best outlet covers
Exterior safety essentials
Lighting
A very well-lit exterior helps guests find their way in the dark. You can install automatic motion sensor security light at the front and at the back of your property. Good lighting should also be on your safety inspection checklist and ensure that the property is visible in the dark.
Security Cameras
One of the most important safety essentials for a short-term rental is security cameras. An outdoor security camera like Blink outdoor is highly recommended. It's wireless, weather resistant, and with a motion detection security camera perfect for outdoor surveillance. Security cameras cannot totally eliminate all kind of crime but it helps lessen them.
As an airbnb host, you should inform guests of every security camera at the vacation rental.
Related: Why hosts need airbnb security cameras and the top 10 Airbnb Security Systems
Visibility
Your property must be easily identified for all types of vehicles most especially in times of emergencies. A house number must be written at the front gate of your house or apartment.
Meet the Local Regulations
Every state and local government has rules and regulations with regard to short-term rentals. Make sure you are informed and always updated with these regulations at your local government.
Maintenance and hazard
As a host, you should maintain a space safe for guests. Make sure all equipment, appliances and furniture are safe to use and in good working condition. Do a regular inspection and maintenance of these items.
Safety essentials like first aid kits and emergency lights need to be replenished and recharged often, so ensure that you are regularly checking these things inside your property.
Door and window locks
Ensure that all doors and windows have working locks for guest safety. There is two types of door locks, the traditional door lock and the keyless door lock. Depending on your preferences and needs but both types are reliable.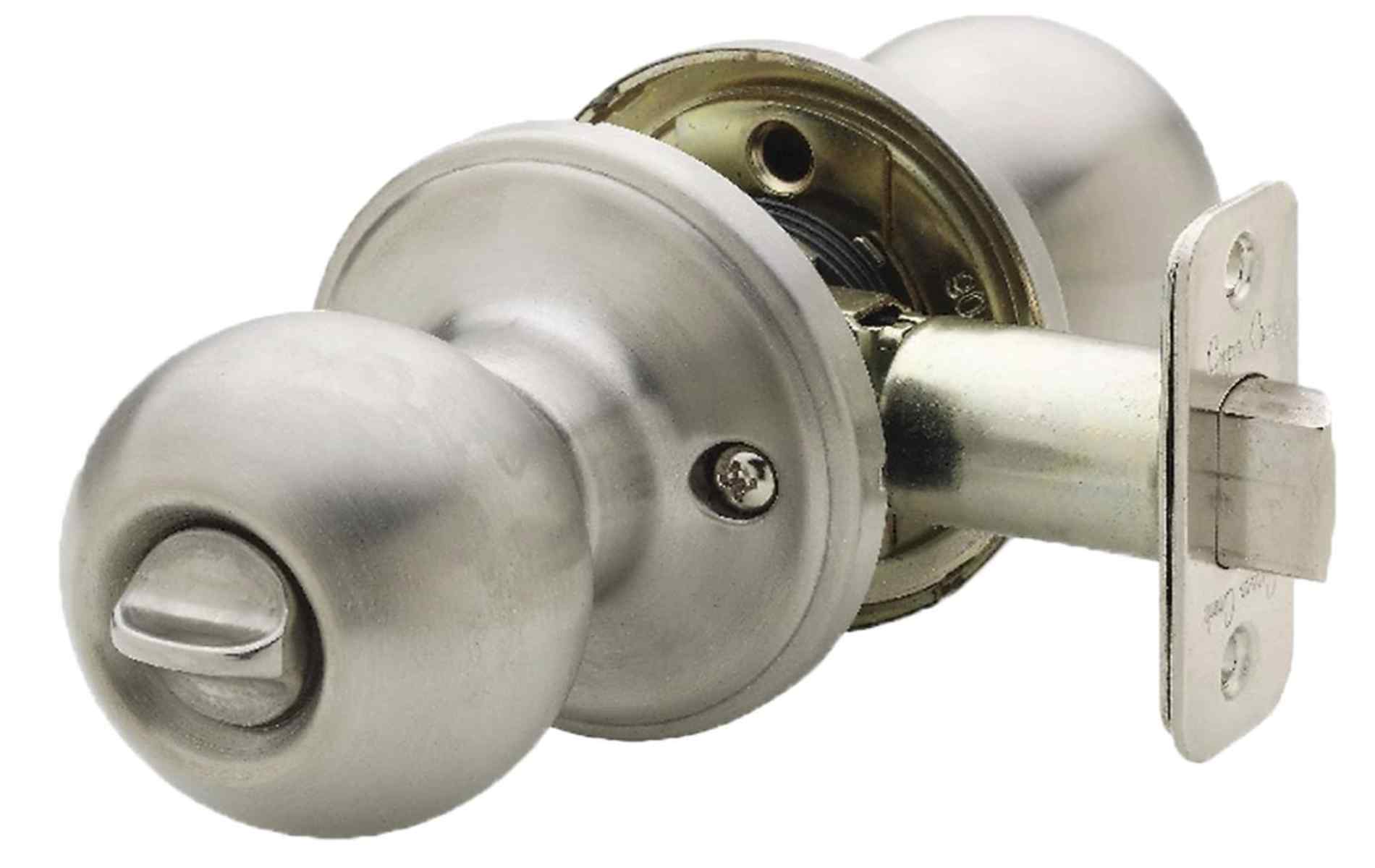 TRADITIONAL DOOR LOCKS
A traditional lock is the most commonly used type of door lock. Checkout these Copper Creek locks that are high rated and come in a variety of designs.
Although traditional locks provide great security for your home, they might not be the best option for vacation rentals as they need replacing if the original key is lost. That is when the smart keyless entry systems came and had been very popular for home security these past years.
Smart Keyless Entry Systems
Having a smart keyless entry system is an easy step to take for simplifying your rental safety and security.
This traditional electronic keypad deadbolt door lock is well reviewed and comes in around $50-$60. It can be opened with or with out a key and makes giving access to guests much easier. Changing the key combination is also simple and should be done at least once a year.
Related: 6 Best Airbnb Keyless Entry System For Vacation Rentals
These products have been reviewed by our editorial team or other users. By using our links it helps to support our Hustle Pads Travel Magazine and we may earn commission.